HuffPo |
During the final months of World War II, Hitler saw his dreams for a Third Reich crumble as Allied Forces turned the tides of war. Hitler became increasingly desperate for results and for propaganda wins to maintain morale. He sought counsel from Otto Skorzeny, the leader of
Operation Greif
, which used German soldiers to infiltrate their opponents by adapting enemy languages, uniforms and customs. Skorzeny was the twisted genius who had dressed Nazi soldiers in American uniforms in an effort to spread rumors of Eisenhower's assassination and demoralize the Allies. In 1943, Skorzeny led the rescue mission that freed Benito Mussolini from prison. In 1944, he organized a secret unit of German suicide bombers.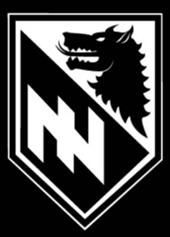 As the Nazi war effort failed, Hitler designated Skorzeny to create a new secret underground resistance movement—a terrorist unit called
Werwolf
. The Werewolves' sole purpose would be to attack the Allies after the war was over. They were to perform random acts of violence around Europe, sabotage rebuilding efforts, and destabilize governments in a guerrilla effort to build the Third Reich.
Many of the Werewolves were captured by the Allied Forces or abandoned their posts before unleashing much terror on Europe, but some fled to the Middle East.
Skorzeny Sets Up Shop In The Middle East
In Infield's 1981 biography,
Skorzeny: Hitler's Commando
, Infield describes how Skorzeny went to Egypt, where he recruited a staff of former SS officers to mask themselves as converted Muslims and train elite young Mujahideen and the Egyptian Army in terrorist tactics. Infield knew and interviewed Skorzeny, and uncovered a great deal of information relevant to the terrorism we are fighting today.
It was Skorzeny who trained Arab volunteers in guerrilla warfare tactics to use against the British troops stationed in the Suez Canal zone. Palestinian refugees also received commando training, and Skorzeny planned their initial strikes into Israel via the Gaza Strip in 1953-1954.
One of these young Palestinians was Yasser Arafat, who went on to become the leader of the Palestine Liberation Organization (PLO). The PLO was formed by Palestinian refugees seeking to claim land rights. It was their terrorist arm, Black September, that carried out the horrific kidnapping and murder of eleven Israeli athletes and coaches at the 1972 Olympics in Munich.
The Nazi link to Islamic extremism and terrorist tactics is clear. Nazis, Islamists, and the Making of the Modern Middle East also explores the Nazi political influence on radical Islamic political organisations, including the Muslim Brotherhood (founded in Egypt in 1928) and the Arab Socialist Ba'ath Party of Syria founded in 1947. Former Nazis not only trained Islamic extremists in terror tactics, they also encouraged a nationalistic, socialist and genocidal political agenda in them.