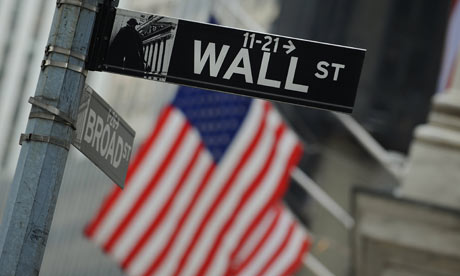 Guardian | America's fragile high street banks are bracing themselves for a fresh financial crunch as a wave of commercial property mortgages go sour on offices, shops and factories, causing losses of up to $300bn (£192bn) hitting nearly 3,000 small- and medium-sized financial institutions.
A congressional oversight panel charged with scrutinising the Obama administration's bailout efforts has warned that $1.4tn of loans covering commercial premises will reach maturity between 2011 and 2014. After a plunge in property prices, nearly half of these loans are underwater, with borrowers owing more than their underlying property is worth.
An analysis by the panel found that 2,988 of America's 8,100 banks have potentially dangerous exposure to commercial property loans. The impact could damage hopes of a US economic recovery and could cause a further squeeze in the availability of credit to consumers and businesses.
"Are we arguing that this is a serious problem that we need to get in front of? The answer is yes," said Elizabeth Warren, chairman of the oversight panel. "It's like throwing a handful of sand into the economic recovery."
She said that if banks see that their commercial property liabilities are mounting, they will hold back on lending elsewhere: "They'll tend to husband their money so that it's not available for small business loans."
Although Wall Street banks have made a swift recovery as shares and bond markets look ahead to a long-term economic recovery, prospects remain cloudy for small-town institutions in the US heartland, hit by ongoing credit card defaults and unemployment among customers. Last year, 140 US banks failed and had to be rescued by federal regulators. Already this year, 16 have been seized by the authorities, a rate that points to a similarly high total in 2010.
Defaults on residential mortgages played a key role in sparking the original global financial crisis as hundreds of thousands of US homes went into foreclosure and Wall Street panicked over the diminishing value of complex mortgage-backed securities. Commercial property loans have taken longer to go sour but are emerging as a slow-burning problem.